Holly Swinton is a qualified teacher with many years' experience tutoring both children and adults. She is a popular public speaker and author of the parenting book, Defeat Dyslexia!
Holly is based in Kenilworth and serves the surrounding areas of Warwick, Leamington Spa, Coventry and Rugby.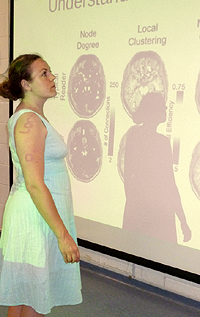 Dubbed 'The Dyslexia Lady' by many, she is experienced in supporting children with a variety of learning differences (including dyslexia, dyspraxia, dyscalculia, ADHD and ASD).
She is the founder of Dyslexia Midlands, a local support group for parents of dyslexic children, and she regularly organises workshops on education and dyslexia. Holly's depth of knowledge means that she is often called upon as a media commentator.
Use the navigation bar above to find out more about Holly, enquire about assessments or tutoring sessions for children or adults, or engage her services as a public speaker.
You may also be interested in visiting the Defeat Dyslexia website, which offers guidance, learning resources and moral support for parents of dyslexic children.