With emergency home-schooling being brought in once again… Do you need an easy 5-point plan that tells everyone exactly what they now need to focus on to support your child/teen?   All done via zoom or in the comfort of your home. 
My suggested 5 points would be:
Reading,
Spelling,
Writing,
Maths,
Classroom / Exam Arrangements.
But if you have other priorities (e.g. memory, revision, visual processing, attention, sensory, coordination etc.) just let me know.
Get high-quality evidence and a 5 point plan featuring 25 easy-to-implement recommendations, specific to your child's exact needs.  
Find out their reading age, spelling age, handwriting and arithmetic age.   What is going well and what does everyone now need to do to boost their confidence?
What you will get: 
An hour's in-depth chat before-hand for you to voice worries and observations (either on the phone or on the day)
Approximately 1.5 hours of very expensive, standardised assessments (ideally half before lunch and half afterwards)
An hour analysing their work and reading reports (before-hand or whilst they have lunch)
An hour's verbal feedback / Q and A afterwards, based on findings
An easy-to-read report showing the results, important findings and 25 tailored recommendations, specific to your child's needs (under 5 headings, for example, reading, spelling, writing, maths and classroom/exam arrangements)
Normally £349, but get 21% off with code: LOCKDOWN21.  Now £275.  Available either in your home or via zoom 10:30/11:30am-3pm (limited number of slots available).
Plus, book and pay by 15th Feb and get a free bonus bundle of fun, targeted app. recommendations and games to get them loving learning over lockdown.  NB: assessment can occur at any point over the next few months.
Got more than one child who would benefit?  30% or 35% discount for siblings with code: TWO30 or THREE35.
Why so much time spent with you as a parent?  
Parents always know their child best, but schools very rarely listen to them. But I will listen and then can  write it down. I am pretty sure that you will have learned even more over the last year about what they can and can't do, what causes them anxiety and how that plays out. For example: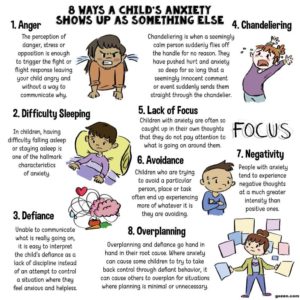 Most kids/teens have been exhausted from the hamster wheel of school and will have needed the break over Christmas, but if this lockdown drags on it will be a long time off.
There is talk of extra catch up money for small group sessions and one-to-one tutoring in school.  But will they know what your child really needs?  And how do you convince them anyway?  
I have been pondering this and I think the answer is three-fold:
easy to understand data from expensive, high quality standardised tests
easy to implement recommendations, based on more than a decade of teaching children with a kaleidoscope of needs
it all being written down by a highly qualified and experienced professional and therefore 'official'.
Still not sure?
Feedback from a parent that they received from their child's Head Teacher:
"Thanks for sending this through. Holly's report is one of the most useful ones I have ever read. It is very thorough and from an educational point of view gives lots of resources and strategies we can all use to help."